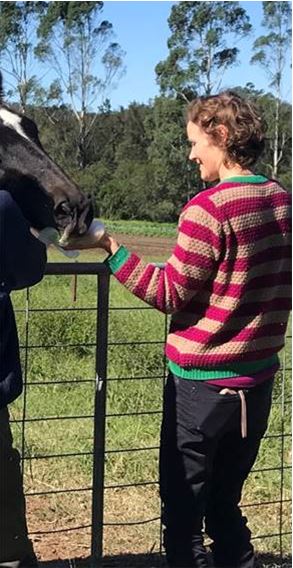 My daughter, Catherine was an avid reader of the BTAA e-News and Magazine, constantly looking for new treatments and information on the latest research.
Together, we attended a couple of the support meetings in Canberra but the travel became too much her. She donated generously to many brain tumour charities and always aspired to do more.
Unfortunately, Catherine passed away on 11 December 2021, the day before her 39th birthday.
She was initially diagnosed in 2003 at 20 years of age, during her final Uni exams while studying to become a physiotherapist. She did manage to practise for a couple of years, but her 2nd surgery left her with several deficits, which made that impossible.
Catherine was really clever, dux right through school. She had a life-long passion for horse riding. She loved all animals and was a very compassionate person, who always had time for everyone. Her greatest love was her son Charlie, who is just 12 twelve years of age.
Finally spreading to her brain stem, the brain cancer eventually left Catherine so physically and cognitively impaired that it robbed her of everything that was dear to her, but she could still smile.
As a family, we remain devastated and will forever miss her, but we feel privileged to have had our beautiful Catherine in our lives for all of her 38 years and 364 days.
Wendy Hulse (Catherine's mother)
If you would like to share your story with us, please get in touch, we would love to hear from you!
To return to the BTAA homepage, please click here.